When we say you're living in a castle,
We mean it.
THE LARGEST ROOM IN HONG KONG
WORK OUT. PLAY POOL. WATCH MOVIE. REPEAT.
DON'T FORGET YOU LIVE IN A CASTLE
The beautiful and decorative cast iron spiral staircase at the corner of the chapel connects the three floors and facilitates speedy commute.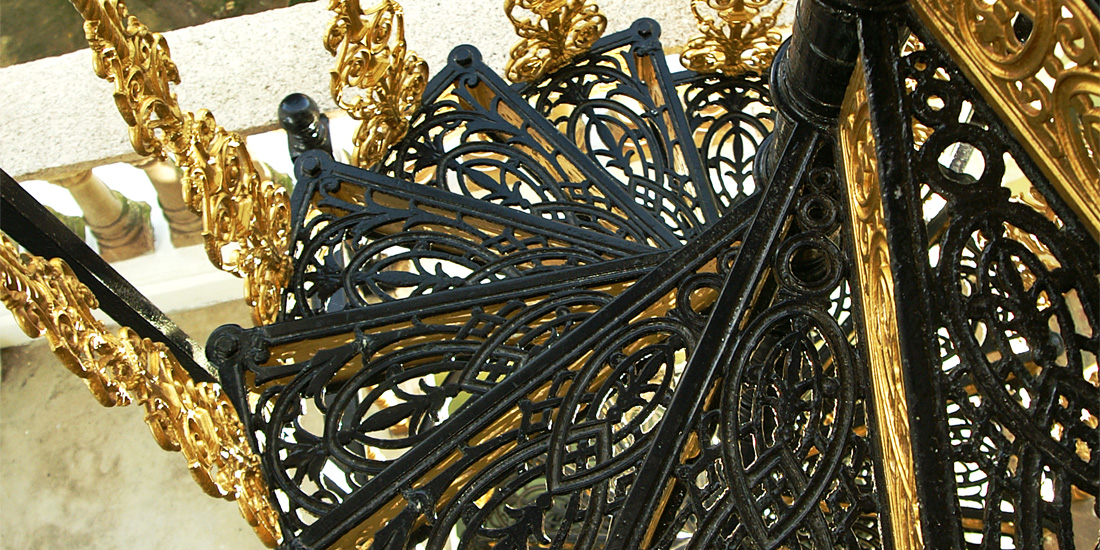 The chapel (Dining Hall) has a tied timber beam roof. The pitched construction was supported by bow timber trusses resting on symmetrically placed vaulting shafts. The roof was covered with Chinese tiling.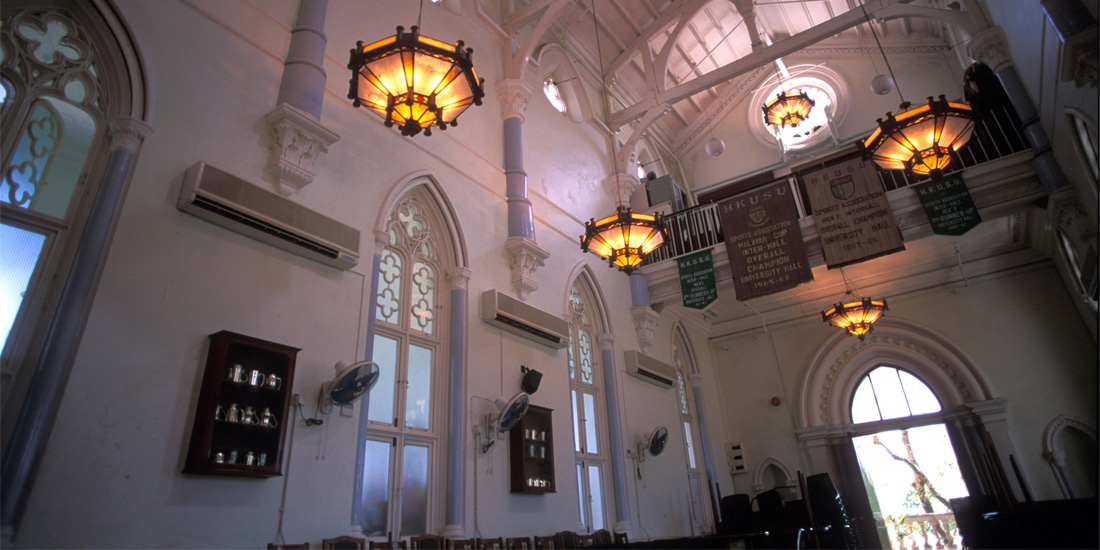 As was common in England, flamboyant windows are characterized by flowing and flame-like tracery. A Tudor arch flanked with slender columns under the grand stair in the main facade led to the ground floor of the dormitory block.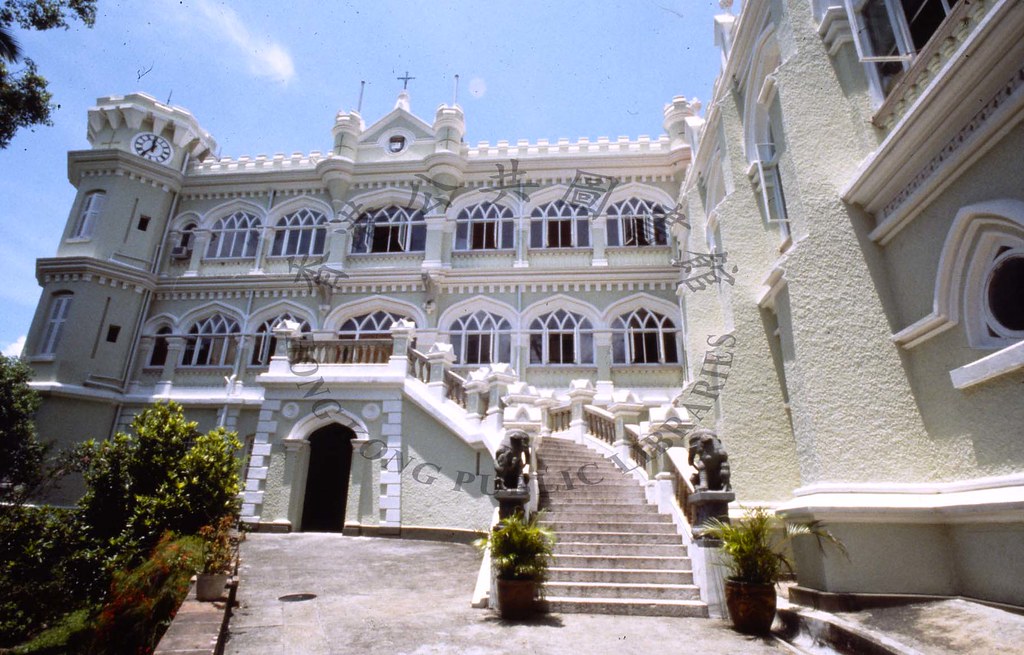 Below the chapel (Common Room) was a crypt, where massive stone round columns and the heavy lines of ribbed vaults and continuous imposts supported the heavy loading of the chapel above.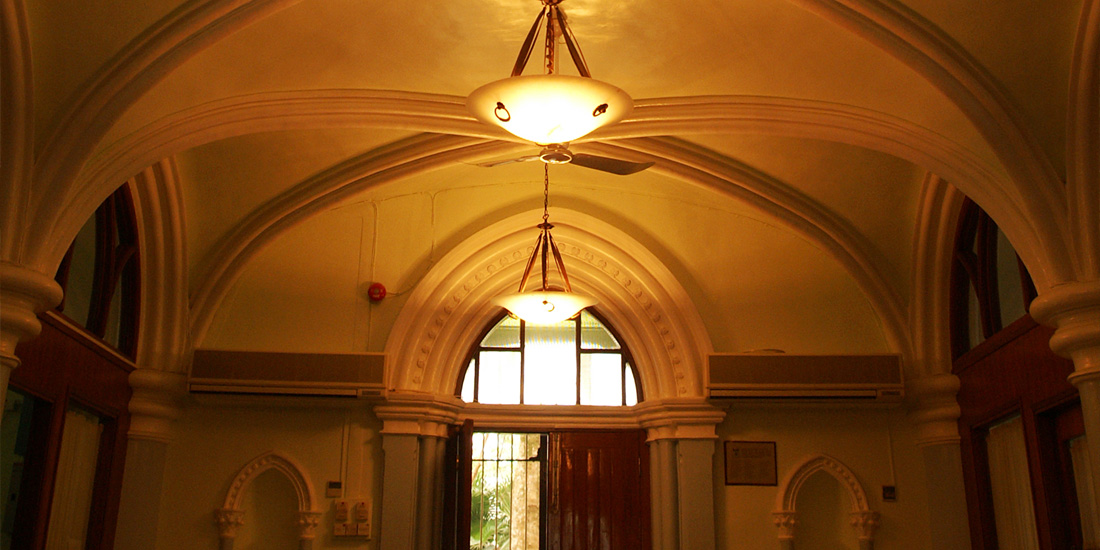 The three Statues have been with the Castle at the front of it since it was built in the 1800s. However, nobody touches them. Why? There's also a story behind their Chinese name.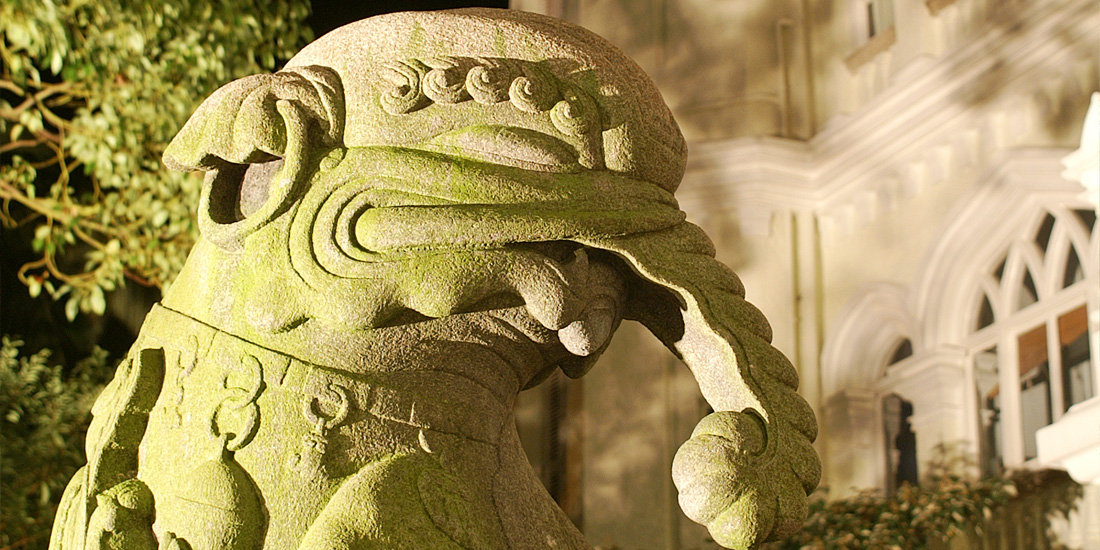 AT UHALL, THE ENVIRONMENT MATTERS
We are eager to hear from you!
Freshmen, alumni, exchange students, public organizations, partners, and all members of the public!
Email: uhall@connect.hku.hk
Phone: 2551 0542

University Hall, The University of Hong Kong, 144 Pokfulam Road, Pokfulam, Hong Kong
Copyright © 1956-2023 University Hall, The University of Hong Kong. All rights reserved.